The Evolving Corporate Travel Landscape & Technologies That Will Shape It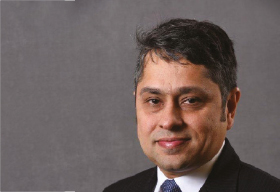 The Global Business Travel Association (GBTA) has forecasted a steady average of 5.8 percent growth in the next few years to reach $1.6 trillion in 2020. While the travel industry continues to see an uptick in corpo¬rate travel across the globe, India has been witnessing the highest growth rate – GBTA estimates that business travel in India will grow by a CAGR of 11.5 percent to reach $45 billion by 2019, with the inbound MICE segment of India growing at an annual rate of 15 to 20 percent.
Evolving Corporate Travel Needs
Just as individual travel preferences evolve, em¬ployees are driving changes in their corporate travel needs too. Sabre's Asia Pacific Corporate Travel Study revealed that corporate travellers now want more flexibility in managing their trips; they want the option of choosing their preferred hotel or airline, and tools that make it easier for them to man¬age their travel from anywhere.
One of the most commonly quoted reasons for mod¬ifying corporate trips is to switch to alternate options with lower fares. However, these often fall short of compliance standards as employees bypass necessary checks and approvals needed for their modified book¬ings. In the study, the global proliferation of consumer sites offering lower fares continues to drive non-compli¬ance with 86 percent of respondents agreeing that it was the key factor for their alteration of their trips. Low cost airline options (71 percent) and mobile offers (60 percent) were other reasons for the non-compliance.
Coupling this with the corpo¬rate travellers' desire for tools that make travel management easier, it becomes more important than ever that companies find a stra¬tegic partner who can help them overcome challenges in this evolv¬ing corporate travel landscape.
Au¬thorization workflows, personal¬isation, fluidity of travel plans are having organizations asking, how can we leverage technology to help service to fulfil corporate travellers' changing needs?

Leveraging Technology for Corporate Travellers' Needs

With mobile technology readily available at their fingertips, cor¬porate travellers have access to more options and can easily change travel plans on-the-go. This pres¬ents an opportunity to empower corporate travellers with access to consumer friendly, intuitive book¬ing tools and apps that will help them manage travel from any de¬vice seamlessly. The most popular technologies are those that cover pressing needs such as checking flight status, accessing boarding pass, changing hotel or flight book¬ings, navigation, and booking rides; and the very best apps are those that offer personalisation based on a traveller's history.

By leveraging capabilities offered by these mobile travel technologies, travel managers can better design their travel policies to drive policy compliance. With the added ability to track their corporate traveller's preferences, they can also identify opportunities for cost savings with their respective vendors.

Future Technologies Impacting Corporate Travel

We are going through exciting times where technology transformations are revolutionizing how and where we travel. New technologies such as Artificial Intelligence (AI), auton¬omous vehicles, and chatbots may still be an infancy stage in APAC but it is imaginable that they may soon become part and parcel of the cor¬porate travel industry.

AIs can drastically reduce the load of repetitive tasks—wheth¬er physical or digital—freeing man hours for higher value, more creative work. For corporate travel, AI may be introduced to complement and im¬prove efficiencies in personalization by curating search results or giving local restaurant recommendations for corporate travellers who are of¬ten tied for time.


When autonomous vehicles are combined with other technologies, like biometric identity using block chain, it is easy to imagine a world in which travel becomes a virtually hands-free process. Imagine having an autonomous suitcases or autono¬mous personal porters programmed to follow busy corporate travellers, who are either responding to emails on their mobile phones or reviewing documents, through airports, train stations and city streets.

We see tremendous opportuni¬ties for businesses to start exper¬imenting with and implementing technologies that can help them cre¬ate efficiencies, unlock human value and increase profits as they enhance the corporate traveller experience. At Sabre Labs (innovation centre within Sabre) we continue to explore how new technologies will impact the travel ecosystem over the next decade. With our commitment to in¬novation, we consistently create cut¬ting edge, end-to-end solutions that can help our partners predict, dis¬rupt and share the travel landscape – putting them first with today's hy¬per-connected, mobile traveller