Office Evolution: The Changing Face of the Workplaces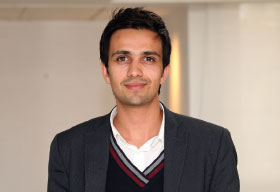 How often have we seen visitors haggle with guards outside premises? How often have we seen people circling around in dismay to get parking access? How often have we seen people stranded in scorching heat drenched in sweat because their hosts do not respond when needed? How often are we in dire need of indoor directions to reach the right meeting venue? Ask any outgoing sales professional, a travelling consultant or even the gatekeeper whose everyday job is to face the wrath of these disgruntled visitors. Unfortunately, these aspects of our corporate lives have been untouched by technology. Either it's too expensive or simply ignored by the authorities.
This brings us to a larger problem at hand. Are our offices really prepared for the expectations of tomorrow's workforce? The things that today's millennials take for granted in the consumerist world is something that they expect at their workplaces too. The times - they are a changing! But why do we suddenly care about something which has been so long ignored? Today's generation of the workforce is tech-savvy and carries around their whole world in their smartphones – from movie tickets to their music playlist, and from eBooks to digital badges. At the tap of a finger, they have access to any information they need. The use of plastic money and contactless cards are commonplace. While generations before shopped in stores and paid in hard cash, this generation shops and pays with a few taps on their smartphones.
Similarly, workplaces are going through workplace automation. Tasks which used to take days are now accomplished with a few clicks. Modern-day offices are nothing close to traditional offices, concepts like co-working space, work from home, and flexi-work hours define the new-age workforce. The world is preparing for the millennial generation on the lead. The young adults are glued to the screens from dawn till dusk. They grew-up in the age of information technology and it has impacted the shaping of their personal & professional lives.

There is no mistaking that technology is playing a huge role in office evolution, both within the millennial sphere and among the rest of the workforce. The face of workplaces is undergoing a makeover – work culture is impacting technology and technology is impacting the work culture. Culture places an importance on what is acceptable, valuable, and ethical. Technology and influx of millennials in the workforce are serving as cultural modifiers, bringing in a new era.

Lastly, technologies such as screens, beacons, RFIDs, mobile phones, and connectivity are all becoming affordable and ubiquitous in today's world which is enabling mobile-first and connected integrated solutions to thrive.

Solution

Now imagine a workplace where with just a click of a button I can offer my guests all the information that they need to visit our office from GPS coordinates to parking instructions, physical access to the building to the Wi-Fi system, and indoor navigation to reach the right conference room. Finally, to top it up, the visitor is greeted by a cup of his preferred cappuccino & snack, delivered right before we are to discuss some important business issue. All this with simply flashing his smartphone on screens, beacons and NFC readers and guess what, with a few minutes to spare before the meeting was scheduled.

Amidst all the conveniences offered to the guests, the facilities, silently ensure its security is not compromised by using technologies like 2-FA, biometric scans, ID scans, beacons, and QR codes. The guests who are authorized to enter are greeted with a bright smile and at the same time, any breach of security is avoided before it turns into a threat.

Unlike legacy systems and foreign service providers, Veris understands the unique problems faced by the Indian market and its customers and addresses some of these issues in a very cost-effective, integrated, and easily deployable manner. With ever increasing real estate prices the pressure on facilities to drive costs lower, affordable technology solutions are the mantra of today's times.

Veris is a cloud and mobile-based visitor management solution, which revolutionizes the way front desks and access control are managed. It eliminates the need of skilled manpower by automating the entire journey of the visitor's arrival to the building, giving him a delightful experience, and elevates the image of the brand by leaving an everlasting impression on the visitors. This also helps enhance the overall productivity of the organization and the efficiency of the employees, front desk and security managers.